We are excited to now be offering private team building workshops and martial arts intro lessons for organizations and companies throughout the DMV area. We'll gladly tailor one of our workshop models to fit the needs and goals of your group. 
Fighting 101 Workshop
Let's get physical! In this dynamic 2-hour intensive workshop, your group will be introduced to the core elements of fighting used by all martial artists, regardless of what style. Train hands-on, step-by-step drills so that you can explore and experience what it takes to develop skill as a martial artist. This is a workout, so come ready to sweat!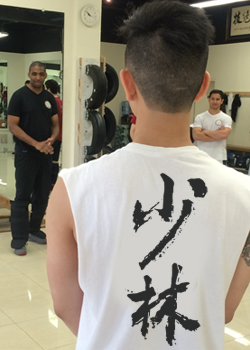 Intro to Kung Fu 
In this 2-hour introductory lesson, we explore the meaning of the term "kung fu" as well as the core ideas behind the art of Wing Chun Kung Fu. This is a dynamic workshop where concepts will be explored through a series of exercises and interactive demonstrations
Cecili from DC Edge says:
"Our synchronized figure skating team set up a session with Michael and his colleagues to help them understand the basic principles of Wing Chun, some core movements, and how we could apply the philosophy of Kung Fu to their training. It was an excellent session and the skaters came away with a very helpful foundation. We especially appreciated the effort Michael took before the session to understand our sport, communicate with our coaches, and think about ways that his work and experiences could be helpful in our specific efforts. We definitely plan to bring our skaters back to Michael and Wing Chun MD as their training progresses. Thanks!"