Women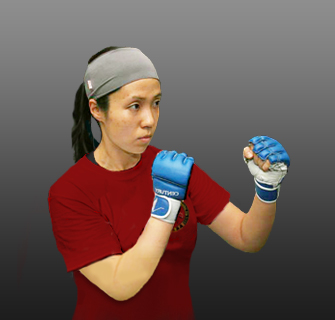 Unique Benefits for Women
Wing Chun was created by a woman and is uniquely designed to give you the ability to conquer an attacker who may be bigger, stronger, and faster than you.  Women are typically less likely than men to rely on brute strength, which speeds up the process of learning this art, which is rooted in using smaller, more efficient power.  Wing Chun teaches you to maximize the use of the whole body to attack and defend.  Through training Wing Chun, you can reach your fitness and health goals while developing the ability to conquer any adversary regardless of what natural advantages they may have over you.  
Benefits for All Wing Chun MD Members

Develop Real Fighting Skills.
This is a "martial" art, meaning that it is designed to work in the context of a fight. Emphasis is placed on teaching students to practically apply Wing Chun principles and techniques in the context of a fight. We train all aspects of being an effective fighter: feeling, balance, sense of distance, timing, strategy, form, strength, stamina, endurance, form, technique, flexibility, agility, reflex, etc.

Enhance Your Quality of Life.      
The benefits of training at Wing Chun MD extend beyond just learning how to fight.  You'll develop sharper analytical skills, increased focus, stronger work ethic, discipline and the drive to keep pushing forward  through adversity.

Earn the Art Step-by-Step, at Your Own Pace.
With each exercise or technique that you learn, you'll start slow and simple and build up towards being able to apply the idea. Members of Wing Chun MD are patiently guided through the methodical process of building a solid foundation. You will be consistently given personal feedback to ensure that you continue to grow. 

Improve Your Health & Fitness.
Wing Chun emphasizes using the entire body to maximize efficiency.  We use a variety of training methods to improve your strength, speed, endurance, stamina, flexibility, agility, and knowledge of the human body. Wing Chun teaches you to harness strength from the entire body to provide balance, stability and to enhance your ability to generate power. While you are learning a fighting art, you will also reap the benefits of full-body conditioning.

Join A Family Worth Fighting For.
At Wing Chun MD, new members are welcome regardless of previous experience. We offer an ego-free, safe environment where all members are commited both to their own individual progress and to the growth of other members. We are an active community of people from various backgrounds who bond around the common goal of pursuing excellence in the art of Wing Chun. Members regularly hang out outside of class and offer each other support in our daily lives.